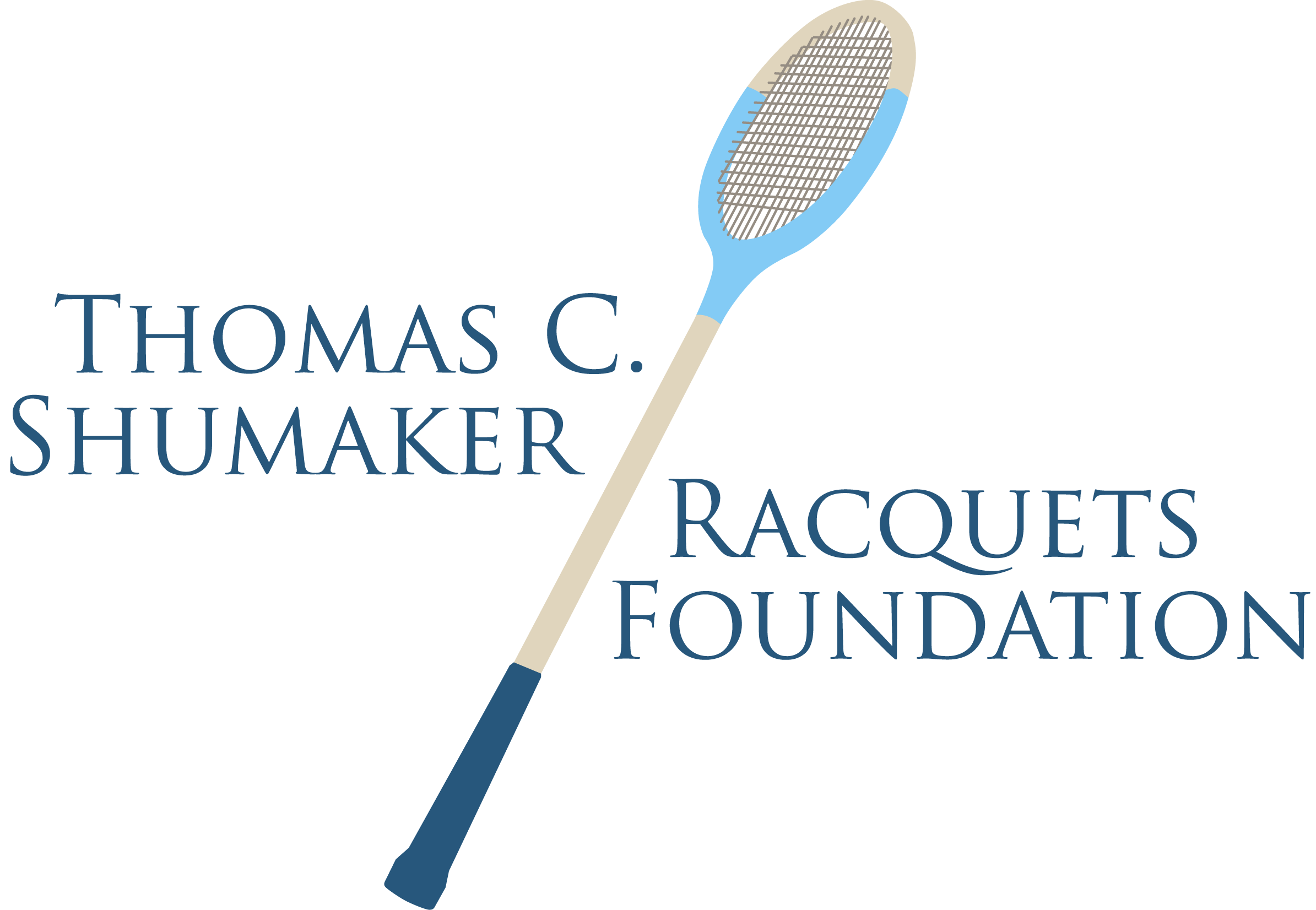 Preserving the legacy of the game
The Thomas C. Shumaker Racquets Foundation (TSRF) is committed to promoting the amateur game of racquets; we invite you to join us on this journey. Through your generous donations, we can fund a range of activities, from court repairs and equipment costs to sponsoring competitions and establishing junior programs. Together, we will ensure that the game of racquets continues to grow while inspiring and entertaining future generations.
Virtual Lessons from our Racquets Professionals
To continue supporting the game during pandemic the TSRF funded the creation of virtual racquets lessons made available to the public. We are proud to offer this unique opportunity for aspiring players to learn from the expertise and experience of top-level racquets professionals.
Join us in supporting the amateur game of Racquets
The sport of Racquets combines skill and strategy in a thrilling display of athleticism. If you're already familiar with the game, you know the excitement it brings and the incredible talent it showcases. But for those new to this exciting sport, prepare to be captivated by Racquets wonderful combination of power, speed, and finesse.
About Thomas C. Shumaker
Tom Shumaker was not a great rackets player. In fact, he'd say he was barely a good player.  Nevertheless, Tom's playful spirit, his sportsmanship, and his unique style quietly made him one of the game's most popular figures north and south of the border and on both sides of the Atlantic.
Tom Shumaker's vision, as the founder of this foundation, was to assist in the realization of a wide band of projects that benefit the amateur racquets player and this sport that he truly loved. Your contribution will go far to help achieve Tom's and the Foundation's pursuit.
Contribute to the Foundation
Your support enables the foundation to continue its vital work in preserving and promoting the game of racquets, making a lasting impact on the sport and the individuals it supports.
Your support for the Thomas C. Shumaker Racquets Foundation will help us repairs and renovate courts; defray of cost for equipment; subsidize court time and lessons for new players; sponsor amateur competitions; pay for promotional exhibitions; establish junior programs; and other endeavors that will evolve over time.
Get in Touch
Contacting the TSRF is the first step towards getting involved and making a difference in the world of racquets. We are eagerly waiting to hear from you, whether you have questions, ideas, or a desire to contribute your time and expertise to our mission.